The First Meeting of Coordinators of Shanghai Cooperation Organization(SCO) Law University Alliance was held on April 21 over Zoom. Representatives of 17 universities and legal practitioners from China, Russia, Kyrgyzstan, Belarus and Tajikistan attended the meeting. Vice President Zhang Ronggang was invited to speak as NWUPL is a founding member of the alliance.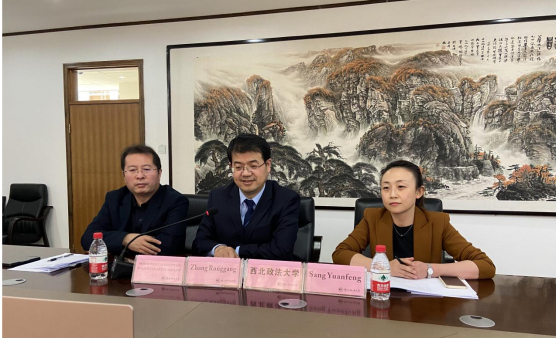 Zhang Ronggang shared the fruitful results that our university has achieved in legal education, legal studies, and legal service to materialize the Belt and Road Initiative (BRI) and practical cooperation among universities of the SCO member states. Vice President Zhang lauded the founding of the alliance as it builds a platform for law schools of SCO member states to learn from each other and facilitate the economic exchanges and trade between these states through collaboration in legal education and research within the SCO framework. He added that NWUPL is committed to supporting trade security, national security, and regional development through cooperating with allies in legal studies, joint training of legal talent, and legal service and providing insights to sustain growth and stability of the region.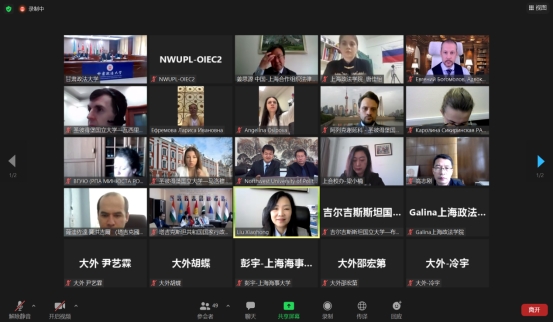 Prof. Liu Xiaohong, president of Shanghai University of Political Science (SHUPL); Efremova, vice president of Peoples' Friendship University of Russia; and Liang Xiaonan, director of the President Office (China) of the SCO University delivered a speech; representatives from Kyrgyz National University, St. Petersburg University, Russian Presidential Academy of National Economy and Public Administration, Far Eastern Federal University, Academy of Public Administration under the President of the Republic of Tajikistan, Russian-Tajik (Slavonic) University, Tajik National University, Belarusian State University, International Legal Education Centre of the Association of Lawyers of Russia, and St. Petersburg Bar Association were invited to take the floor.
The SCO Law University Alliance was initiated by SHUPL and built with a shared vision to facilitate unilateral and multilateral cooperation among universities of BRI member countries. The alliance shall fully respond to BRI, carry forward the Shanghai Spirit of "mutual trust, mutual benefit, equality, consultation, respect for diverse civilizations and pursuit of common development", optimize cooperation in legal education and research under SCO framework, enable full and effective cooperation among SCO member states, and better facilitate their economic and trade cooperation with improved legal service. The alliance is expected to help building SCO a community of shared future with intensified legal protection through improved training of international legal talent.