Along with the dazzling flowers and abundant fruits of this golden season, we are expecting you in NWUPL.
On August 15th, the 2020 autumn semester of Northwest University of Political Science and Law commenced. Students who have been away from the campus for such a long time can finally come back to strive for a new journey.
Drizzle in Chang'an cleaned all the dust for you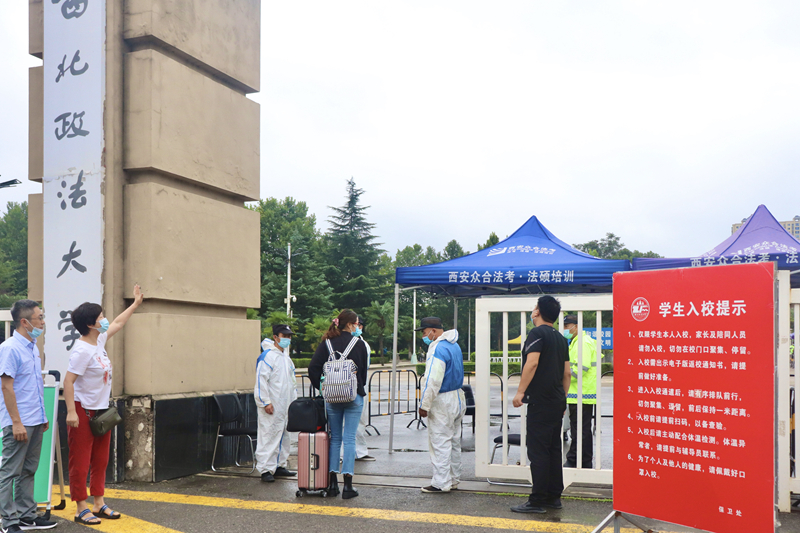 According to the Notice of COVID-19 Prevention and Control Work during the 2020 Summer Holiday and the Beginning of Autumn Semester issued by Education Department of Shaanxi Provincial Government, as well as the Work Plan of Students Return in Autumn Semester and Health Management of NWUPL, the leading group of university's COVID-19 Prevention and Control Work planed that students should return university by their categories, grades and in batches. Based on the principle of "all students should return", and in consideration of the prevention and control work, students have been arranged into five batches to return the university from 15th August.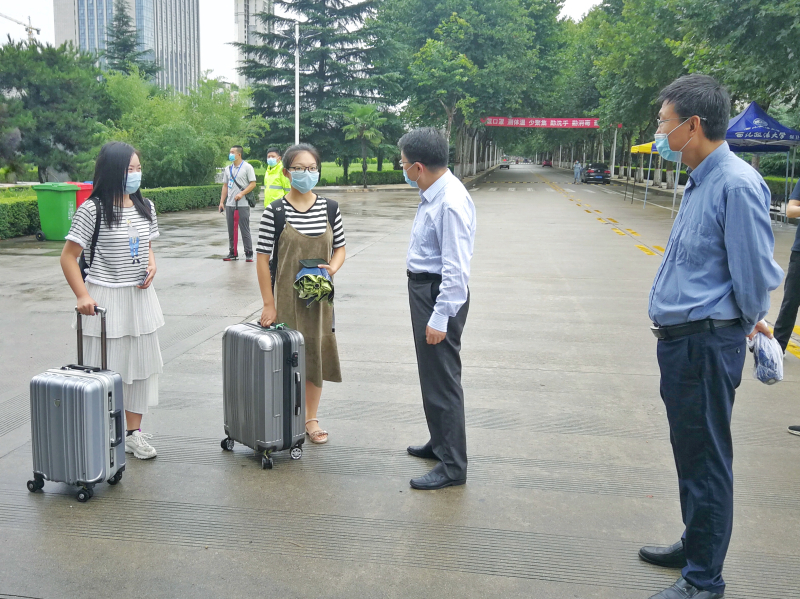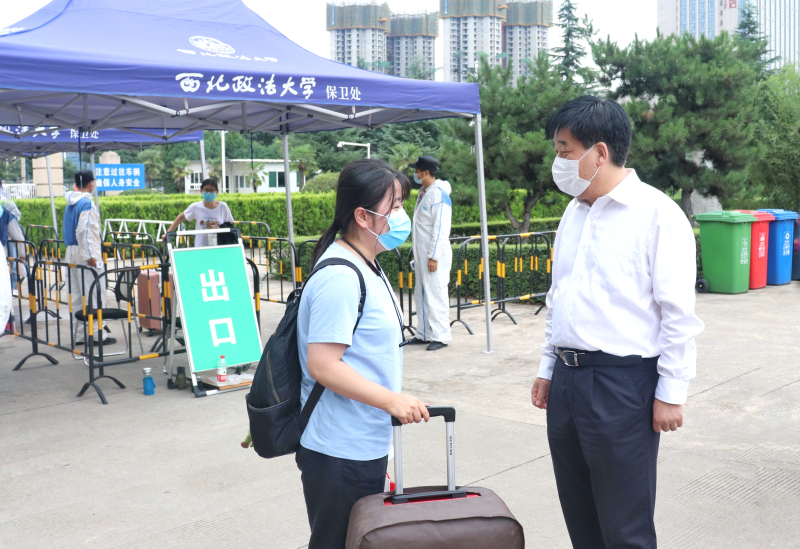 On the day of returning, leaders of our university like Sun Guohua, Party Secretary, Yang Zongke, the President and Guo Wujun, Vice Party Secretary were welcoming students at the gate, extending their concerns and greetings.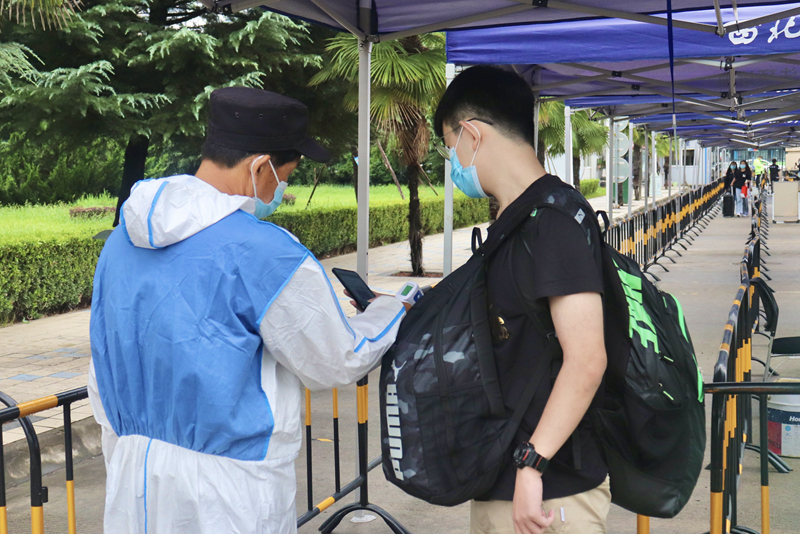 The students who have been scanned Xi'an Health QR Code, presented the electronic return voucher and confirmed a normal temperature can enter Chang'an Campus from the west gate, register at the reception of their own schools, and get their electronic return vouchers checked by the counselor. After presenting the copy of Health Test Registration Form of Returning Students, Health Letter of Commitment of Returning Students, collecting the Dormitory Entry Card, Health Registration Card, Students' Code of Conduct during COVID-19 Prevention and Control Work and mercurial thermometer, signing the Letter of Commitment of Complying with COVID-19 Prevention and Control Management, as well as getting their temperature tested and luggage disinfected, students can enter their dormitory with entry card.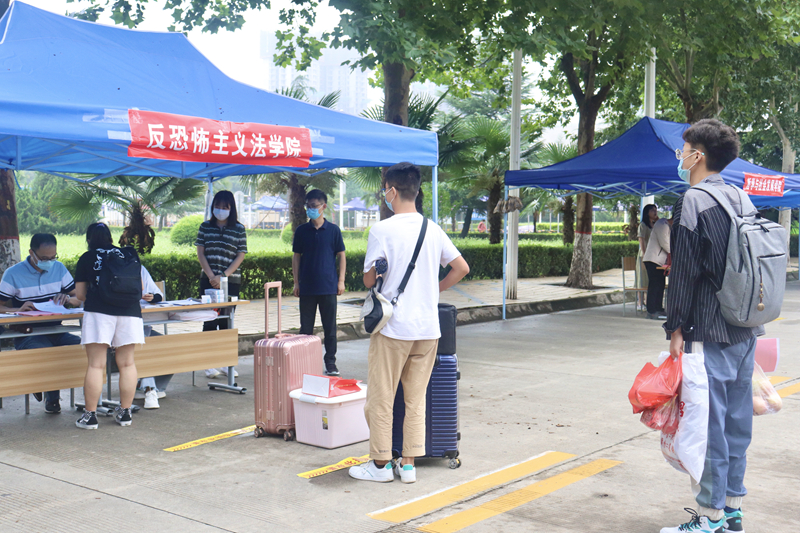 One week before returning, each school has completed the student health information account in order to grasp accurate information like health status and travel path of students. Wechat and QQ class group will be used to inform them to be fully prepared before returning, like health monitoring, daily temperature check, filling in the Health Test Registration Form of Returning Students, and registering Xi'an Health QR Code. After returning to the university, each school will continue their daily work, such as morning, afternoon and evening check, record of absence due to illness, going out approval, psychological intervention, dormitory safety inspection, study and health management of students who have not returned, so as to restore the normal education and teaching work.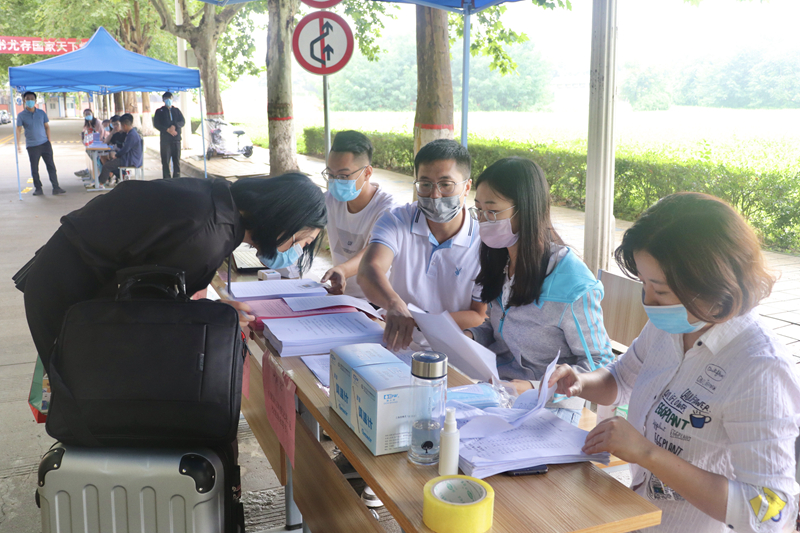 Thorough arrangement is conducted with stability and order
In order to ensure the safe and orderly return of students during the period of COVID-19, the university has made thorough arrangements in advance. Based on the principle of "zoning management, grid management, network management and process management", it will implement various prevention and control measures, improve the work like campus management, health monitoring, traffic organization, psychological counseling, material support, emergency response, security and logistics support in order to create a clean, healthy and civilized campus for students.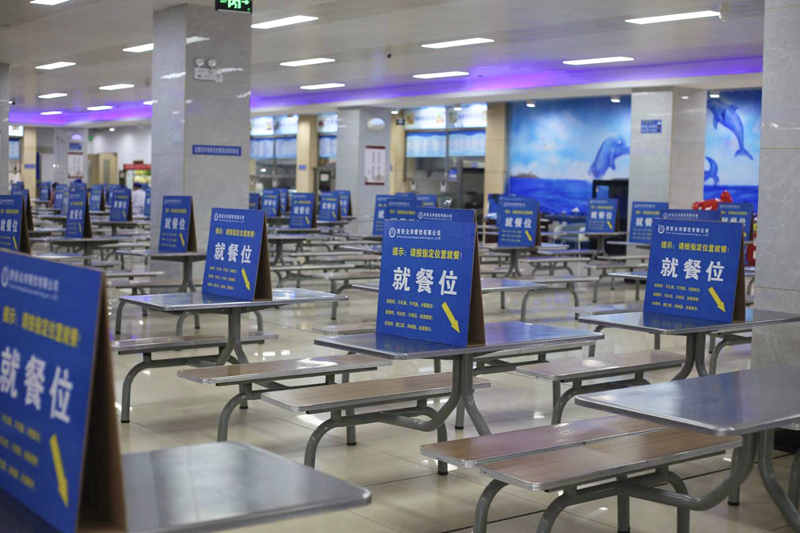 At present, with the joint efforts of all, various work is being carried out in a steady and orderly way because of the complete and stable preparation as well as thorough and meticulous guarantee we have made.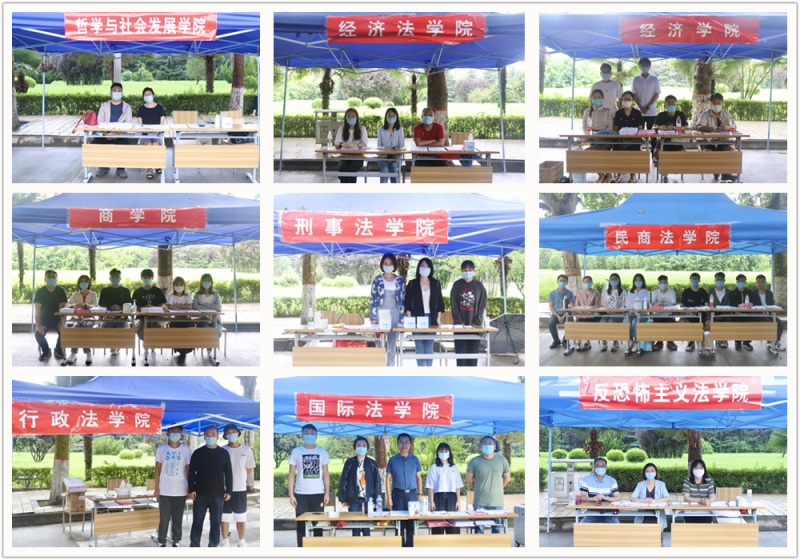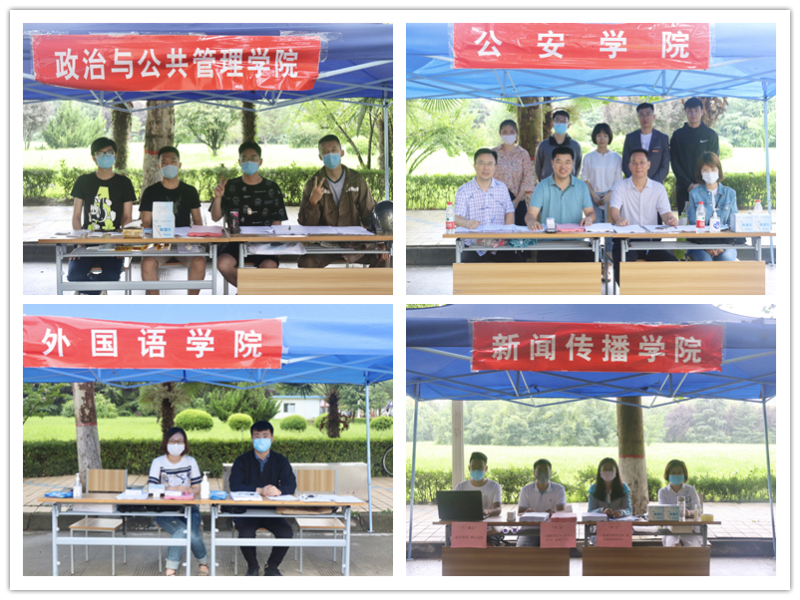 Pursue dreams in this golden autumn
At this moment, the public spaces, teaching buildings, library, student apartments and canteens on the campus of the NWUPL have been completely cleaned, disinfected and ventilated, acquiring a brand-new outlook. The supermarket has been equipped with materials, and dining tables in the canteen have been transformed. The library, study lounges and stadiums are opened at staggered peak. Life services like bath, laundry, haircut, express delivery and hot water supply have been ensured… The NWUPL is sparing no effort to care about every student!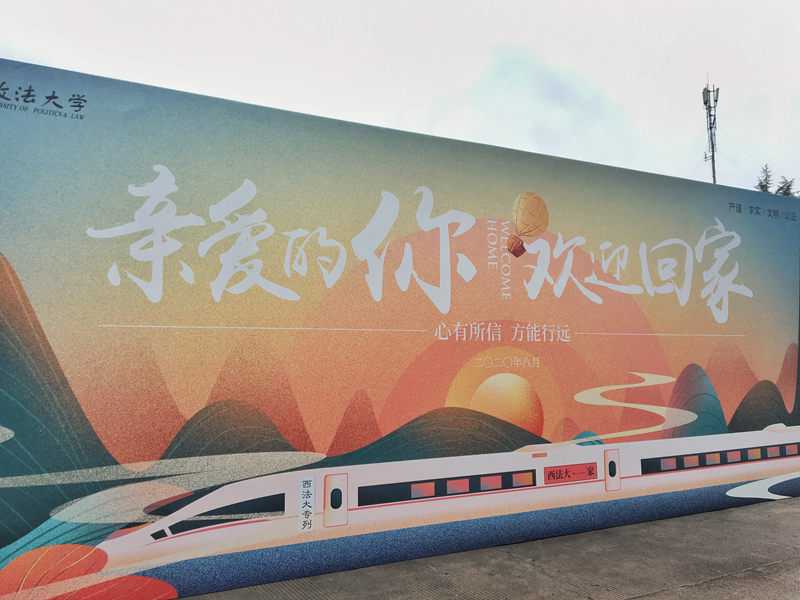 Everywhere from the Tianping Building to the West Lake is looking forward to seeing you. At present, all preparations for the new semester are ready, injecting vitality for teachers and students to devote themselves to the work and study again.