The 2019 New Year Concert at NWUPL was held on Centre for Art Education on Chang'an Campus on December 5th and 6th, 2018. The concert was organized by Centre for Art Education of the University and co-performed by the University's orchestra, traditional instrument orchestra and chorus. Zhao Changbao, deputy chief of Shaanxi Provincial Ministry of Education, Han Ye, associate director of Department for Physical Education, Health and Art in Shaanxi Provincial Ministry of Education, President Yang Zongke, Zhaojian, associate secretary of the University Party Committee, Xiao Daoyuan, secretary of the University Commission for Discipline Inspection attended and enjoyed the concert, together with all the faculties and students.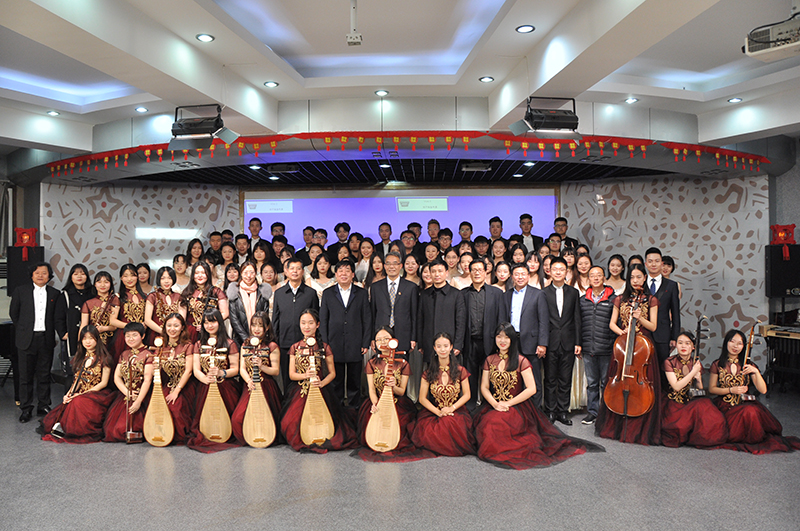 New Year Concert started with a soft mixed chorus Happiness of Snow, followed by a Guzheng solo Farewell at Yishui, which depicted the story of Jin Ke attempting to kill King Wang. Violin solo Song to Love, Saxophon Duets Czardas and Erhu solo Qin Capriccio pushed the concert to the climax. The University's traditional instrument orchestra also performed several pieces of classic music, including bright Joy, soft Wandering Along Suti and Beautiful Flowers and Full Moon.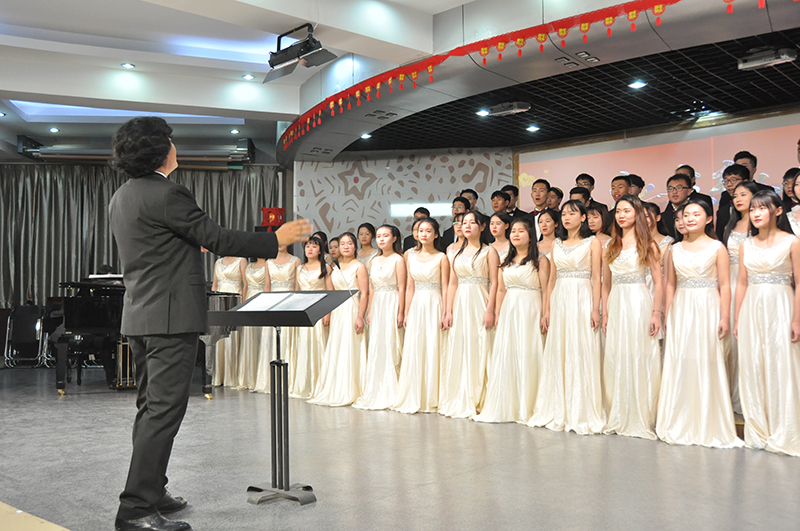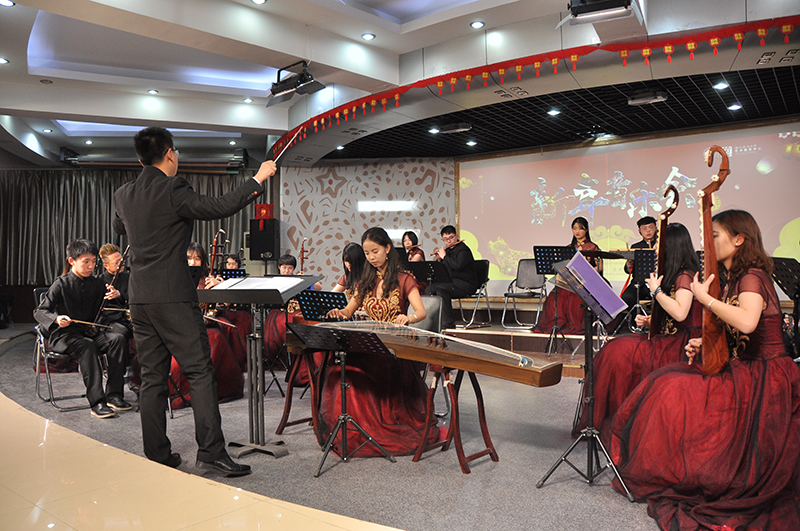 New Year Concert has embodied the University's principles that integrate moral education into art and use art education as a medium to inherit and innovate Chinese traditional culture, so as to attain the objectives of educating people with art, culture and morality.