On the morning of December 18, the 40th anniversary of the reform and opening up was celebrated in the Great Hall of the People. President Xi Jinping attended the meeting and delivered an important speech.
Northwest University of Political Science and Law (NWUPL) Party Secretary Song Jue, President Yang Zongke, and other university leaders, together with party committee secretaries and members at different levels, administrative department heads, and representatives of teachers and students, watched the live broadcast of the meeting in the Lecture Hall on the Chang'an campus. All schools and units organized staff and students to receive the broadcast.
In his speech, General Secretary Xi Jinping pointed out that the Third Plenary Session of the Eleventh Central Committee convened on December 18, 1978 is a great turning point of far-reaching significance in the history of the Party since the founding of New China, setting out on a great journey of reform, opening up and socialist modernization. Reform and opening-up is a great revolution in the history of the Chinese people and the Chinese nation, and socialism with Chinese characteristics has ushered in a great leap from its establishment, development to perfection. The Chinese people witnessed substantial progress from food and clothing insufficiency to well-off prosperity. But building a strong socialist modernized country and realizing the great rejuvenation of the Chinese nation is a relay race in which every generation should put in an outstanding performance for the next generation to proceed. Remain true to our original aspiration. Keep the mission firmly in the mind. Never cease pushing forward reform and opening up. We shall constantly satisfy the people's yearning for a better life and bring greater miraculous success of the Chinese nation in the new era!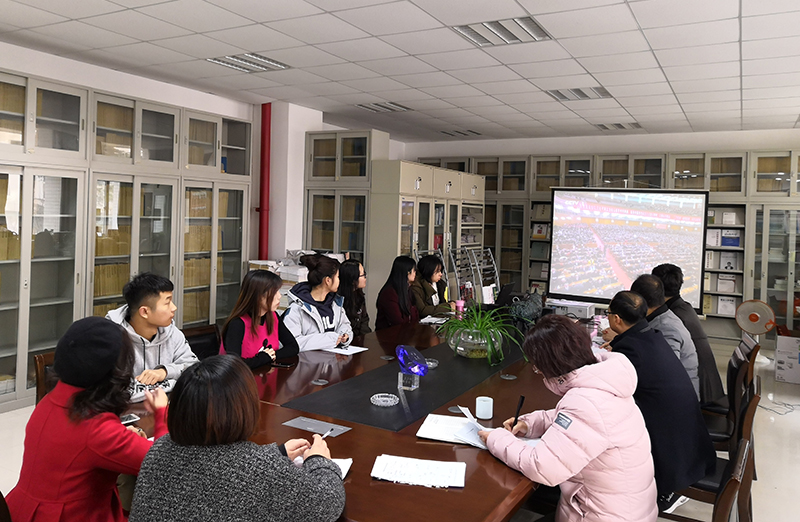 After the celebration of the 40th anniversary of reform and opening up, the University Party Committee Theory Learning Group held a symposium to study and grasp the spirit of the important speech delivered by General Secretary Xi Jinping. Song Jue stated that all academic and administrative departments should thoroughly study the achievements, practice and experience in the progress of reform, rule of law, legal studies, and legal education since the reform and opening up. Drawing lessons from that, we shall strive to constantly optimize the structure of disciplines, to continually develop the teaching faculty, to actively promote institutional reform, and to ultimately improve the quality of education.
All extraordinary achievements are the result of continuous struggle, and all great undertakings must be carried forward in the future.