On the afternoon of December 24, the closing and awarding ceremony of the 2nd Culture Season of Rule of Law organized in Northwest University of Political Science and Law was held at the Comprehensive Moot Court in the Tianping Building on the Chang'an campus. The closing ceremony was attended by President Yang Zongke, Deputy Secretary of Party Committee Zhao Jian, Vice President Wang Jian, deans, deputy deans in charge of teaching, and deputy secretaries in charge of student affairs from different schools, as well as more than 500 students. This year's Culture Season of Rule of Law includes an array of activities carried out for the purpose of improving the personnel training system under the spirit of the important meetings held by the central government. The campaign fully reflects the concept in advancing legislation and governance and building a powerful country with law in the new era, and also advertises the advanced nature of rule of law in socialist culture.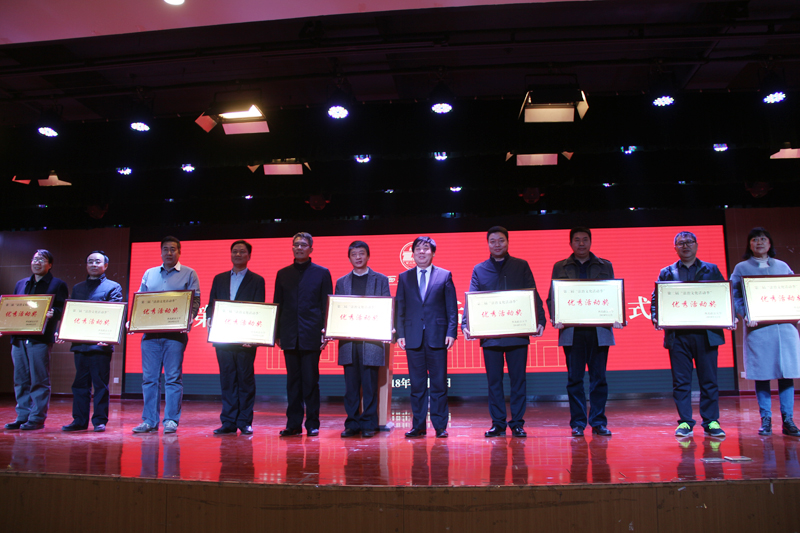 President Yang Zongke expressed his heartfelt thanks on behalf of the university to the teachers and students who have made significant contribution to the success of the Culture Seson of Rule of Law, and warmly congratulated the commended units. Yang Zongke added that the Culture Season of Rule of Law was outstandingly successful in creating a high-level and distinctive brand for studying the rule of law outside the classroom. He also pointed out three major features of the campaign: First, remarkable results were achieved in establishing the concept of rule of law and fostering the spirit of rule of law; Second, attention was drawn to the inheritance of practical teaching experience and the enhancement of education through practice; Third, the organization of events became more systematic, and brand awareness was significantly enhanced. There were totally 238 events held in the whole season. More than 30,000 students, over 500 teachers, and 100 experts and scholars in the field attended the relevant activities. They were organized and supported by law schools and other faculties, including theme activities such as Constitutional Culture Week of Rule by Constitution and Governing by Constitution, "Passing on the Red Genes and Promoting the Spirit of Rule of Law", and other characteristic activities in different schools such as Quasi-Lawyer Competition, Chang'an Scholar Lecture Hall, Series Lecture of Rule of Law under the Belt and Road Initiative, the Third National Security Knowledge Competition, Culture Month of Rule of Law in Public Security, the Second Legal Document Writing Contest.
Subsequently, Yang Zongke, Zhao Jian, Wang Jian and other university leadership awarded medals to the winning units of the 2nd Culture Season of Rule of Law.