On the morning of March 25, Vice President Zhang Junzheng met with Professor Ichihashi Katsuya from Nagoya University and Professor Fujieda Ritsuko from Mie Women's University at the Chang'an Campus. This visit of Japanese scholars in China was to participate in the "Seminar on the Comparison of Administrative Reconsideration Systems between China and Japan", and to exchange views on legal education cooperation. The leaders of the International Exchange and Cooperation Office, the School of Administrative Law and the Research Center of Local Government under the Rule of Law attended the meeting.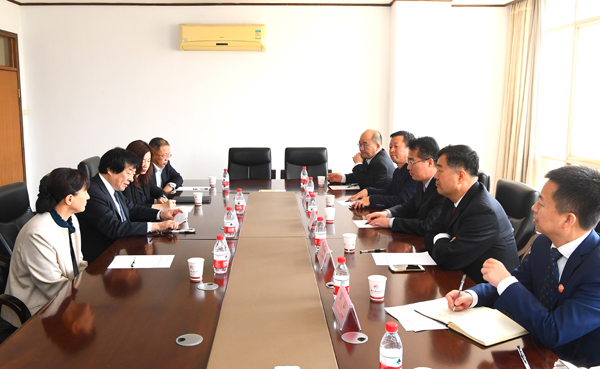 Zhang Junzheng sincerely welcomed Professor Ichihashi Katsuya and the delegation on behalf of the university. He said that in the new historical period, cooperation with Japanese higher education institutions will help to improve internationalization of the university, and help to achieve relevant established goals. China and Japan are both influential countries in the world, and there is huge space for cooperation in legal education and scientific research. It is hoped that the cooperation could be deepened step by step in accordance with the principle of orderly and practical progress. Zhang wished the "Seminar on the Comparison of Administrative Reconsideration Systems between China and Japan" a complete success and the Japanese scholars a pleasant stay in China.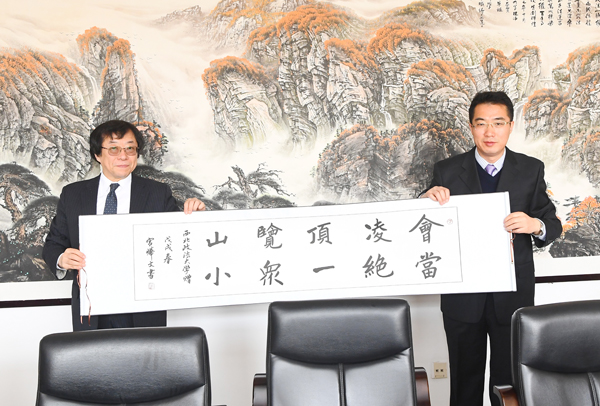 Professor Ichihashi Katsuya expressed gratitude to the university for its invitation and warm reception, and briefly introduced the legal education of Nagoya University. Nagoya University attaches great importance to exchanges and cooperation with Asian universities, and its international exchanges cover all aspects of legal education and research. The cooperation between scholars can take various forms. At present, it is practical to start with administrative law. He also expressed his willingness to provide more assistance for the exchange and cooperation between Northwest University of Political Science and Law and other Japanese universities.
The meeting was smooth and in good tune. Wang Zhouhu, Li Li, Ji Yaping and Fujieda Ritsuko also made speeches subsequently. Zhang Junzheng, on behalf of the university, presented souvenirs to the Japanese scholars.