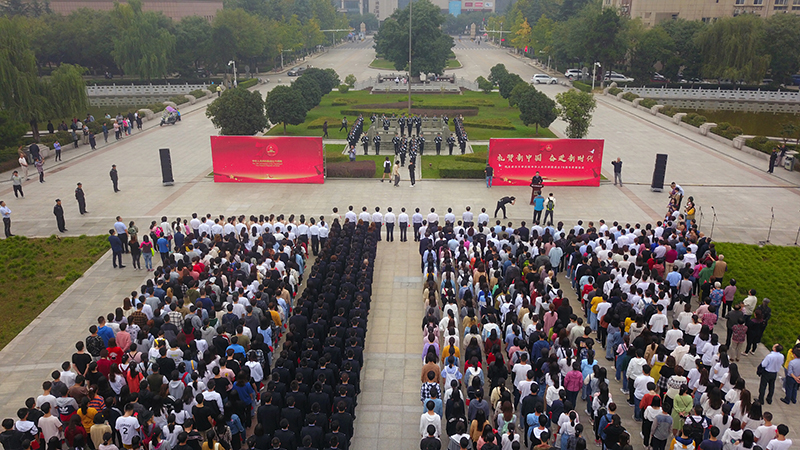 In order to celebrate the 70th anniversary of the founding of the People's Republic of China and to sing the theme of striving in the new era, on the morning of October 1, Northwest University of Political Science and Law held a flag-raising ceremony in front of the Tianping Building. Party Secretary Sun Guohua, President Yang Zongke, Deputy Secretary Li Ping-an, Discipline Secretary Xiao Daoyuan, Chief Accountant Liu Pengwei, Vice President Li Yuchao, Vice President Qi Si, Vice President Zhang Junzheng attended the flag-raising ceremony together with the members of the Party committees, President assistants, comrades of functional departments, all the cadres of student work and the representatives of students from different schools. The ceremony was presided over by Li Ping-an.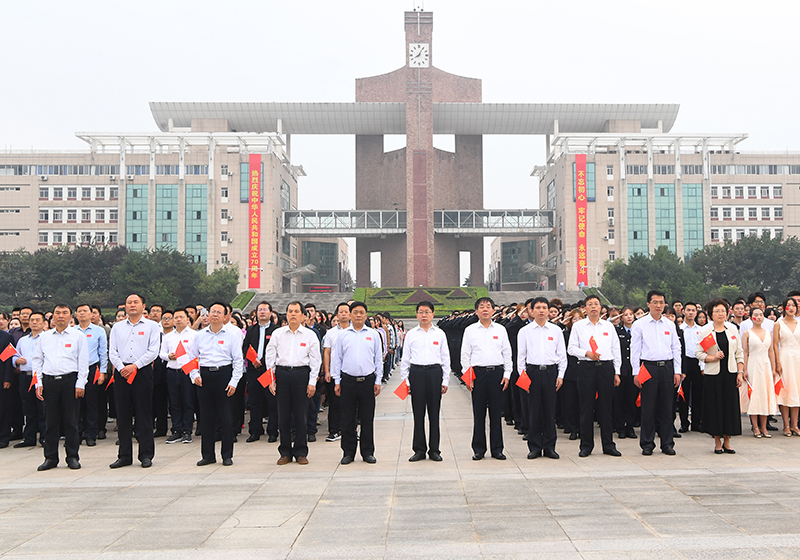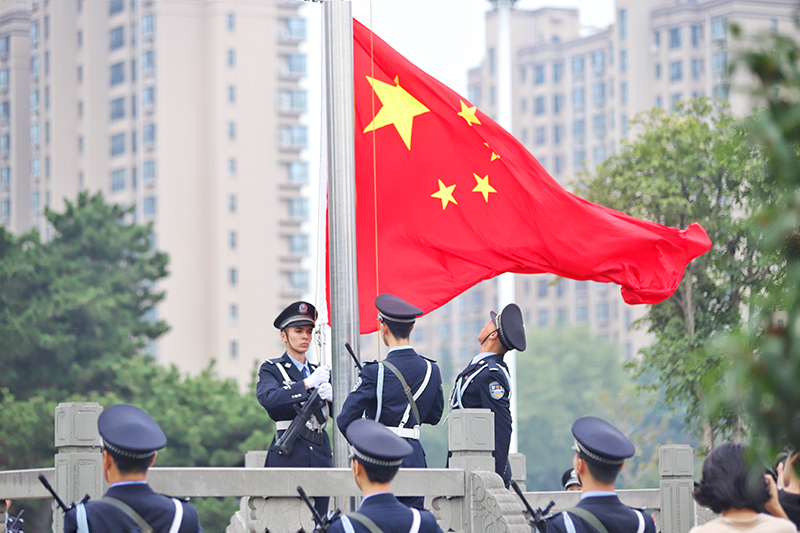 Facing the rising sun, the National Flag Guard carried the five-star red flag and marched steadily towards the flagpole. In the solemn music of national anthem, the bright red flag rose in the attention and singing of all people present at the ceremony.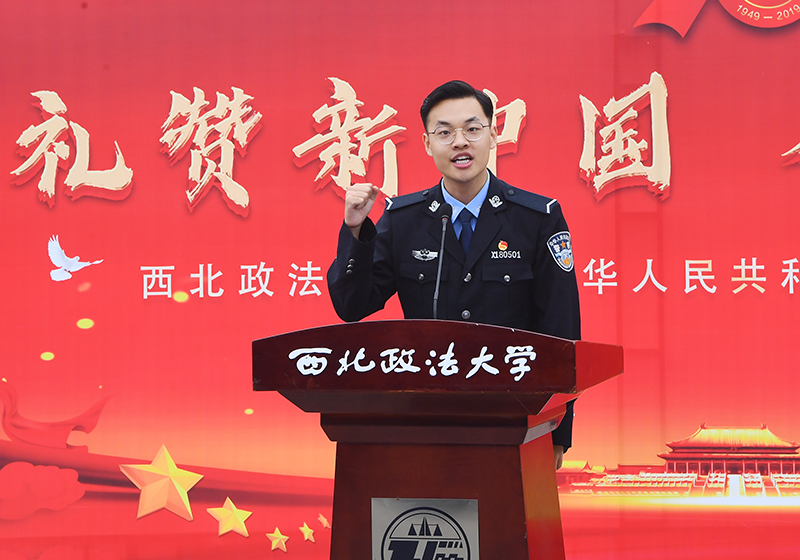 Hao Zhiheng, a 2018 grade student from the School of Public Security, spoke under the national flag on the theme of "Youth, Pure Heart, Effort and Patriotism". He recalled the striving efforts of generations of NWUPLers and expressed the aspirations of politics and law students in the new era to serve the motherland. The speech inspired the young students to take the responsibility of forging ahead in the new ear.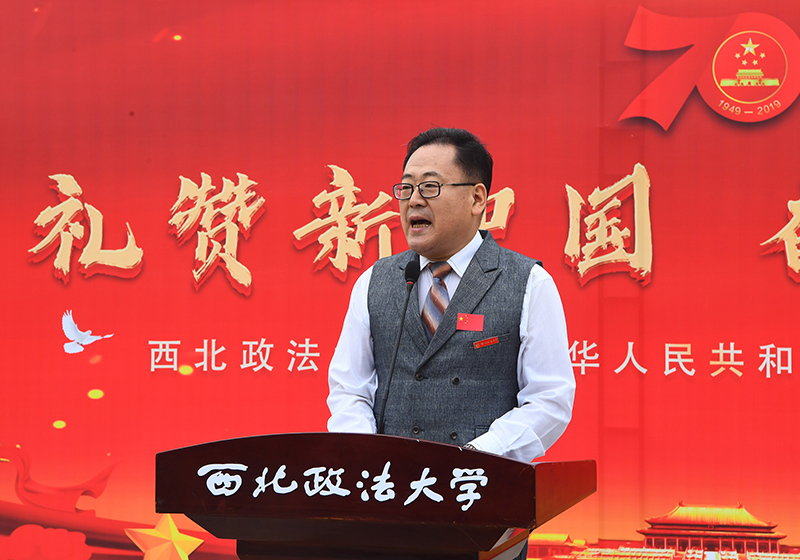 Professor Wei Qi from the School of Marxism gave a micro-lesson "We are all dreamers" for young students. He narrated the history of New China and stated that the stick of historical inheritance has been passed into the hands of the young generation. He hoped that students majoring in politics and law can habor patriotism, serve the nation, and integrate knowledge with practice to prosper the country, thus becoming the backbone of the great rejuvenation of the Chinese nation.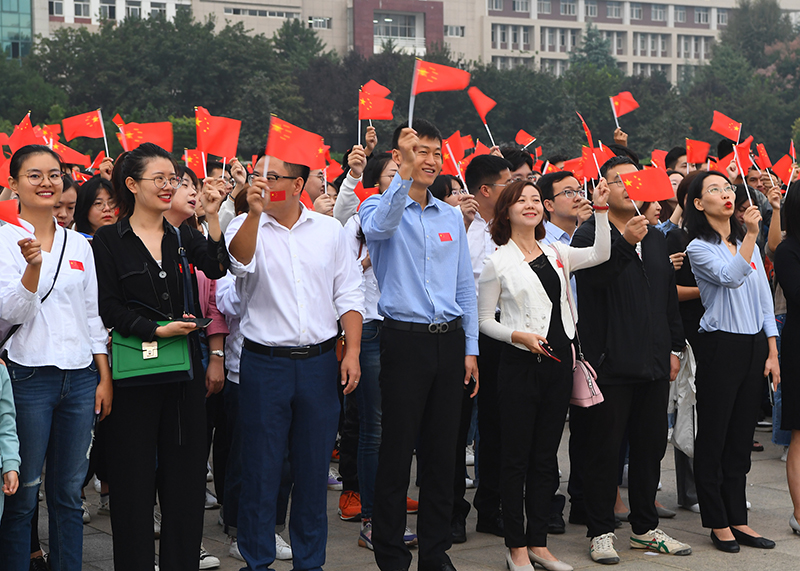 Under the waving five-star red flag, the song "My Motherland and Me" was chorused.Teachers and students enthusiastically expressed their infinite love and deep affection for the great motherland. The song awakened their passion of pursuing dreams and inspired young people to strive for success in the new era. NWUPLers have offered their birthday gift to the motherland through practical actions.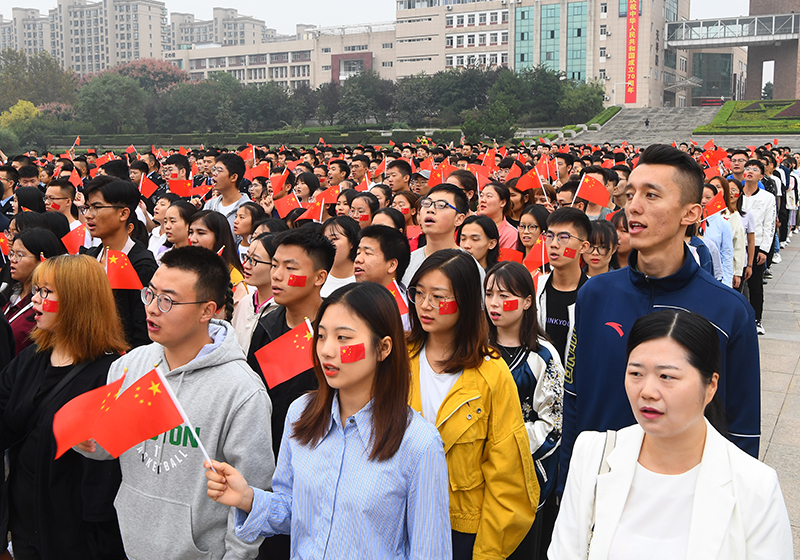 For seventy years, we have been advancing abreast with the motherland. On the occasion of the 70th birthday of New China, all the teachers and students of Northwest University of Political Science and Law wish our motherland eternal prosperity and strength, and wish her a happy birthday!