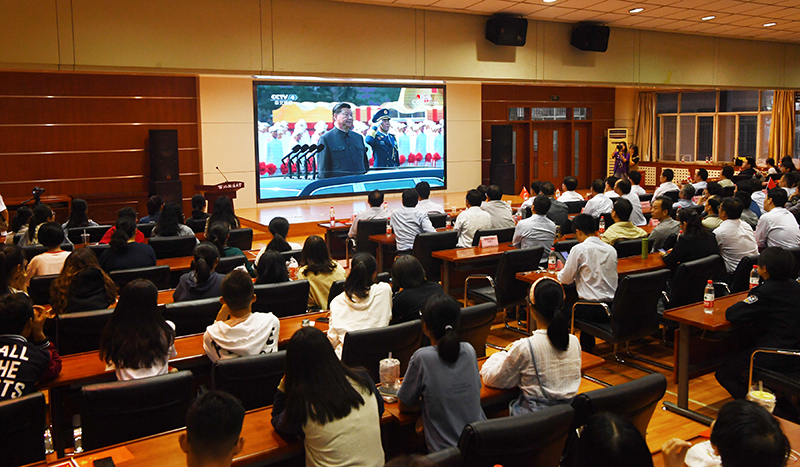 The celebration of the 70th birthday of the People's Republic of China was held in Beijing. President Xi Jinping delivered an important speech, followed by a grand military and mass parade. Northwest University of Political Science and Law set up over 10 venues in Chang'an and Yanta campuses to organize teachers and students to watch the celebration, and also held conferences, symposiums, seminars and other forms of discussion.
In his speech, Xi Jinping expressed deep condolence for all the revolutionary predecessors who have offered indelible meritorious service for national independence and the liberation of the people, the country's prosperity, and the people's wellbeing. Warm congratulations were extended to the people of all ethnic groups and compatriots at home and abroad. Heartfelt thanks were expressed to friends from all countries who care about and support China's development.
Over the past 70 years, the people of all ethnic groups in the country have worked hard in unity, and have made great achievements that won worldwide recognition.We should follow the path of peaceful development, pursue win-win cooperation by opening up, and continue to work with all the people in the world to build a community of shared future.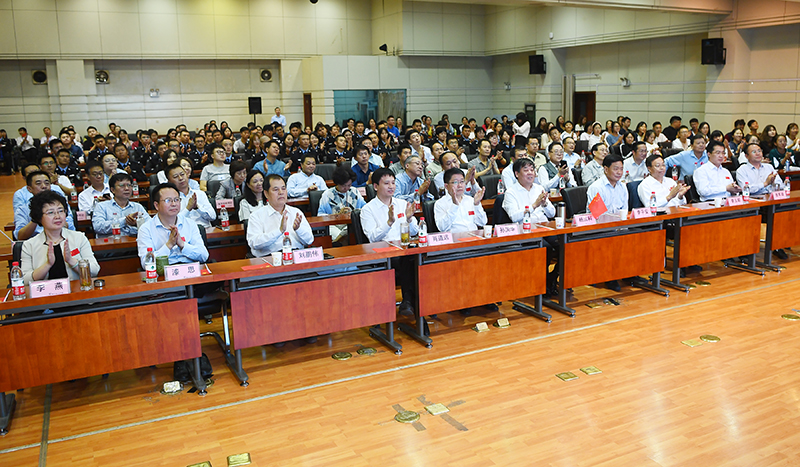 Thousands of teachers and students of Northwest University of Political Science and Law watched or listened to live broadcast of the celebration.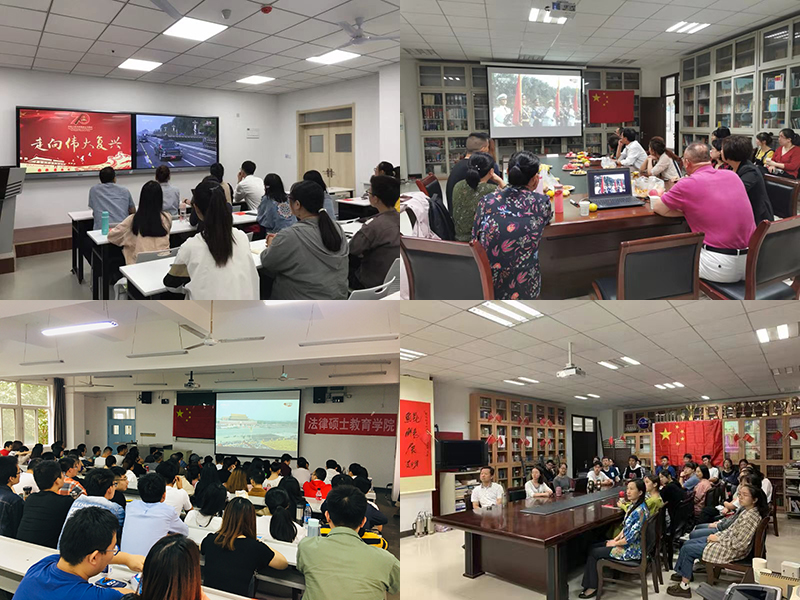 72-year-old teacher Shi Desheng said passionately after watching the parade: "As Chinese , I am full of pride. I wish our country a prosperous future and the people happy life!"
Professor Wei Qi, President of the School of Marxism, said, "In the new era and on a new journey, we should adhere to the fundamental task of "educating people by virtues", practice the educational concept of "belief in the rule of law, perspective of China, international vision, and affection towards the people", and carry out the new long march of "strengthening the university".
A teacher from the School of Economic Law, Wang Dongliang, said with emotion: "After 70 years of construction, our motherland has achieved remarkable results . I wish the motherland more prosperous and powerful, the people happier, and the society more harmonious and stable".